I cook lamb almost everyday in my restaurants. We receive the whole lamb and do our butchering. For me, it's the normal and natural way to do it because I grew up watching or helping my mother butchering a lamb or chicken slaughtered by my father in our yard (no, it didn't traumatize me!). Every time I hire a new cook for our teams, the first reaction to butchering is kind of a shock, many cooks don't know butchering. At the beginning, it takes time to break down the meat in pieces even for only a leg of lamb, and slowly they start to enjoy discovering the techniques and all the cuts and parts of an animal. Then, with practice they become proud pros… Eventually, they even forget how they learned it; they feel like they were doing this for all their life!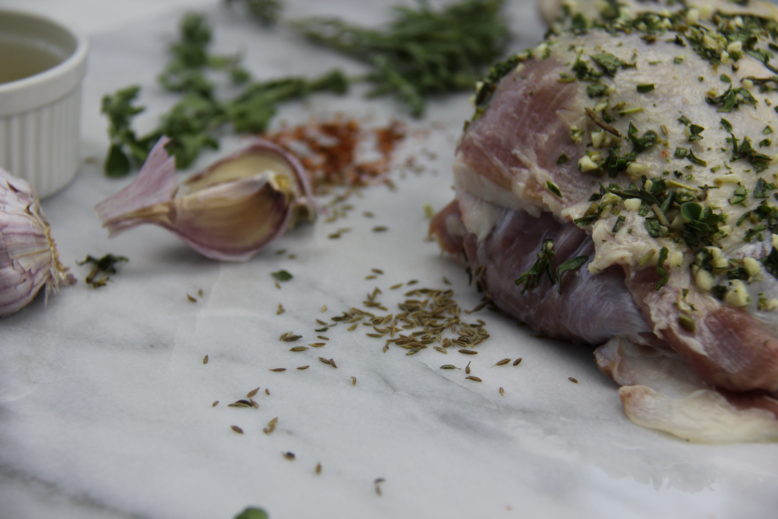 Butchering in a restaurant kitchen is quite important for me; you know where your animal is coming from and it also gives you a lot of knowledge and control about the piece of meat you are cooking. When we ground our meat for different recipes, we know what part of the animal we want to use and what percentage of fat we need. We separate the lean and tender parts for the tartare (or any raw uses), and then the pieces for grilling, other parts for stewing and of course the bones go in a big stockpot! After all, cooking is about knowing the nature of the ingredients and preparing them by respecting their nature.
I also believe that butchering helps cooks to approach the nature and cycle of life. Butchering brings awareness and respect to the nature and to the animal that you are cooking and eating. It also helps to understand how we can control the waste; we are not cooking only a piece of meat but we feel the life in it and we try to make it the most valuable possible…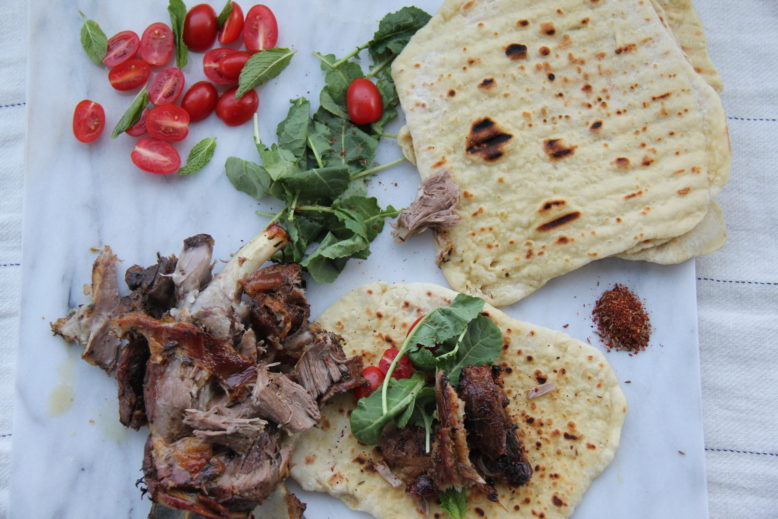 When spring arrives, I feel like it's time to cook a whole lamb and make a big feast with family and friends at home. Few weeks ago I came up with the idea but I didn't have time for a big feast so I decided to make a lamb shoulder kebab. This kebab is called "tandır" in Turkish, traditionally cooked in a hot well until the meat comes out of its bone. As Anthony Bourdain said in the Istanbul episode of No reservations: "I travel around the world, almost every great culture who have been cooking since a very long time, they dig a hole in the ground and throw an animal on the coals, and they cook it and it's delicious!" In the modern world, we cook it in a regular oven!
This lamb kebab with homemade grilled flatbread, salad and some spreads, makes a great come-together party at home!