Hello, my name is Fisun Ercan and I am a chef. I am the owner of the Restaurant Su in Montreal specialized in Turkish/Mediterranean cuisine. I also have a small farm in just outside of Montreal where I grow my vegetables for my restaurant's use. I'm from Turkey but since I've been living in Montreal for the last 20 years, I can also say that I'm Canadian / Québécoise.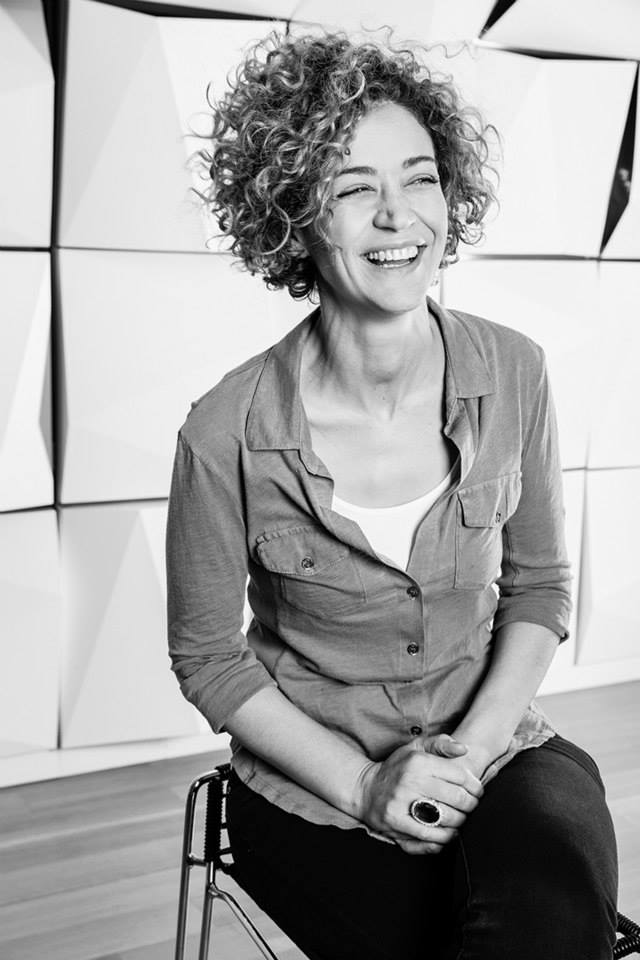 I was born in a small village called Seferihisar on the Aegean coast of Turkey. My father is a true passionate about food, and he loves to make people eat until they're so full that they beg him to stop putting food on their plates! My mother is a great home cook; she is creative, delicate and detail oriented. In my childhood, a typical day in our home started in the kitchen with a briefing from my father about what we would have for dinner. He had a small market in the village and since he was known for his love of food, farmers would bring their best products to him, and fishermen would bring their catch of the day, all alive. Small animals such as chicken or lamb were slaughtered in our yard by my grandmother or my father and butchered by my mother. Eggs and milk were still warm when they arrived home, fish still moved on the kitchen counter… I even remember my mother complaining one day that the artichokes were not tender enough because they were not picked the same day!
When I moved to the city for college, I was very surprised that people in big cities didn't have access to fresh products easily. What shocked me the most was that every product I used to see alive and warm was now dead and frozen! Fortunately, I could go back to my parents every weekend to load my bag for the week and bring it back to my humble student apartment where I would cook for all my friends.
Although I started to cook professionally years later, my life was always food oriented. I studied in Economics and Finance while I served as an unofficial restaurant guide to my friends and family, since they knew that I was constantly searching for the best. After college, I travelled in Turkey to discover the regional specialties of the country, which are endless.
When I moved to Montreal with my daughter, I first studied in computer programming and worked for a few years as a computer programmer. After I realized the important part that food played in my life, I did a big U-turn and went to culinary school. I already had a catering company when my husband and my friends encouraged me to open a restaurant. After working in finance and computer programming, the third chapter of my life began. I was now Chef.
In this website, I want to write about a lot of things: my paradisiac childhood in the Aegean coast, recipes from traditional Turkish cuisine and recipes of my own interpretation, stories about my personal life, my experiences and my challenges as a wondering, caring, idealistic chef, being a restaurateur… Hopefully I'll be able to share with you all of my passions.
Please feel free to contact me via an email at [email protected] if you have any inquiries.
You can follow me on Facebook and Instagram
Thanks so much for visiting!
Fisun Ercan
Photo © Mélanie Dusseault